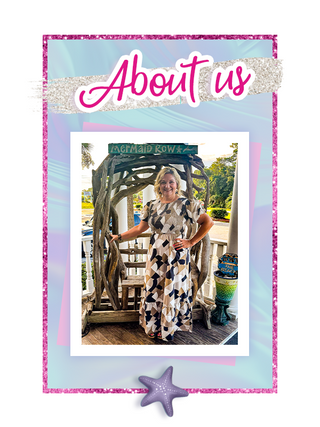 Hello Mermaids! I'm Stephanie, owner of Mermaid Cove Boutique, and I am glad you are
here!

As many do, my business began as a childhood dream, and now when I look back, it feels incredible to support myself and create jobs for others doing what I'm so passionate about! I strive to make all women of all sizes know they are beautiful and value their worth. And I'm blessed to do that every day!

Our first location was a small cottage in the cozy seaside town of Southport, NC, in 2013, and now we currently have three storefronts in coastal North Carolina.

Thank you for supporting my small local business; never stop dreaming and believing because dreams really do come true!